Free Shipping On First Order Over $50
Super Absorbent Floor Mat
Let your kitchen, bathroom no longer bear the damage of water stains, oil stains!!!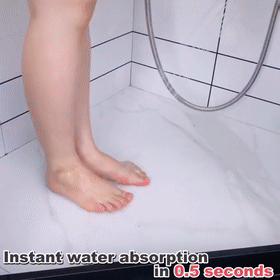 Soft and comfortable, with a good foot feel. It can be curled freely and is convenient for storage. Let the home be clean, warm, and comfortable.
FEATURE
Made of PVC+ Technical velvet, which dries faster than ordinary floor mats. Non-slip rubber bottom firm grip to increase safety and stability.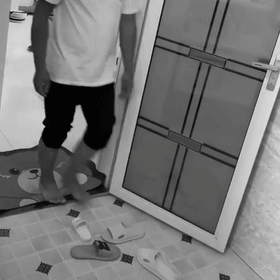 Water Absorption And Quick-drying
Strong water absorption, rapid penetration of water without accumulation and oil stains.
Keep the floor clean and dry to keep your home comfortable and clean.
Suitable for bathroom, sink, kitchen, laundry room, living room, bedroom, entrance, etc.
Helps reduce damage floor from sprinkles and oil stains. Good quality floor MATS do not decompose or compress over time, can be used continuously for a long time.
The floor mat is oil-proof and absorbs water quickly. It only needs to be cleaned with a brush or sponge, which saves your time and energy.
SPECIFICATION
Color: Blue
Material: PVC
Dimensions:
? S: 15.7 x 23.6in / 40 x 60cm
? M: 19.6 x 31.5in / 50 x 80cm
? L: 17.7 x 59in / 45 x 150cm
PACKAGE INCLUDE
1 * Super Absorbent Floor Mat (RECTANGLE or OVAL)
How long will it take to ship my order?
My tracking number isn't working
I need help with a late order
What type of payments do you accept?
Loved By Over +18,000 Feet
We Think You'll Also Like These
| English (EN) | USD