Free Shipping On First Order Over $50
Beauty Face Sculpting Sleep Mask
It will sell out fast, Enjoy a discount now!!?Please make sure to buy enough quantity before we increase the price!!!
Say goodbye to double chins and nasolabial folds, and have a small V face. Lift and firm the face, thin the face, shape and prevent sagging. Soft and skin-friendly, strong lifting force, not tight, good air permeability!
Chin Strap:That chin slimmping strap is specially designed to tighten the skin, lift up the skin and reshape a slim and youthful face. It is suitable for all types of skin.
Comfortable and breathable:That V line bandage choose breathable fabrics. It is elastic and sturdy, fitting to different features of faces.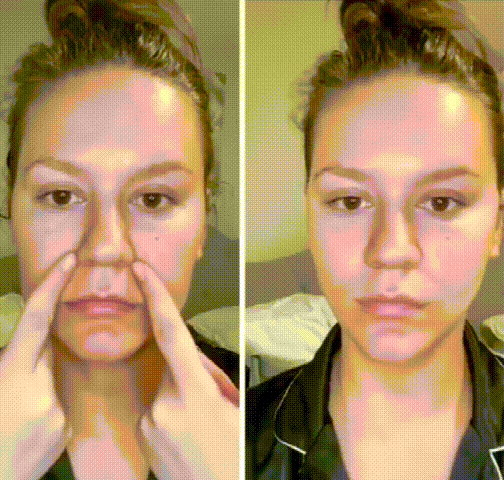 Bandage: That bandage is an effective and useful method to relieve the double chin and saggy skin along the facial contour. It can be used for men and women.
Main Features
? REUSABLE Advanced double chin reducer
? Reducing sagging skin
? Unexcelled firming face contour
? Perfect V zone
? Ideal V chin lift tightening
? Gorgeous V up line
? Noticeable reduction in facial wrinkles
? Reduction or complete disappearance of the double chin
Name: Beauty face sculpting sleep mask
Part: Face
Material: Baby breathable fabric
Applicable people: Nasolabial folds/double chinfacial sagging/wrinkles at the corners of the mouth
Use time: Day/night
Size: 55*18cm
Use Suggestion
1. Please start to adapt from half an hour for the first time use. After adaptation, you can use it for 2-8 hours a day according to your personal situation. Use for less time if you feel unwell.
2. After forming a rule, you must persist in using it and the effect is obvious
Warn prompt
1. It is recommended to buy more than 2 sets for replacement and replacement, which can prolong the service life of the product.
2. Those with oily skin and those who sweat easily, clean the face mask before and after wearing it and keep it clean.
Maintenance and cleaning
1. It is recommended to change and wash once every 3-5 days. Too frequent washing will shorten the service life of the mask.
2. Wash with warm water and neutral detergent below 40 degrees Celsius, avoid soaking for a long time, do not machine wash and spin dry, in order to maintain the elasticity of the fabric.
3. Use a towel to fully absorb the water before drying, do not wring it hard, smooth it and hang it up, dry it in the shade in a ventilated place, and place it indoors or under the eaves, avoid direct sunlight, and avoid scalding
How long will it take to ship my order?
My tracking number isn't working
I need help with a late order
What type of payments do you accept?
Loved By Over +18,000 Feet
We Think You'll Also Like These
| English (EN) | USD